8 best paranormal movies of 2016
A fresh year brings a lot of movies to the theatres. From romantic comedies to action flicks to blockbusters, every year is exciting for the people who love watching movies. But perhaps what excites audience the most is undoubtedly horror movies. The number of scary thrillers that have come up this year have made 2016 even more special.
Before I wake
In the movie Before I Wake, the nightmares emanate from a child. A young couple has adopted an orphaned child whose dreams and nightmares manifest him physically when he goes to sleep. Casting Kate Bosworth along with Thomas Jane and Annabeth Gish, this movie is one of the scariest paranormal movies of 2016.
The Other Side Of the Door
In this movie, a grieving mother (starring Sarah Wayne Callies) disturbs the balance between life and death by opening a door that serves as a mysterious link between the two worlds.
The Boy
The Boy, released on 22nd January, 2016, centers on a woman who has recently escaped by getting a temporary job, from an abusive relationship and meet the Heels hired, an elderly couple, who have a son, Brahms. But, Brahms is not a living kid, he is a porcelain doll.The movie was a box office hit and is a must watch for horror film lovers.

The Forest
The Forest, an American supernatural horror film, was released on 8thJanuary, 2016.Starring Natalie Dormer and Taylor Kinney, the story is based on the suicide forest, located on the North-West base of Mount Fuji in Japan. It has a number of jumpy sequences which makes it one of the best horror films of the year and is a must-see for everyone who loves horror films.
The Disappointment's Room
The Disappointment's Room is a psychological thriller which was released on 9th September, 2016. Starring Kate Beckinsale and Mel Raido, the story centers around the couple finding a new house with a room with a dark and haunted past, which they discover later. This movie is sure to give a chill down your spine, if you haven't watched it yet.
The Conjuring 2
It was a grand success in 2013, starring Patrick Wilson and Vera Farmiga as real-life paranormal investigators Ed and Loraine Warren. The Conjuring 2 is a second part of the first part, written by Chad Hayes, Carey Hayes, David and WanLeslie Johnson anddirected by James Wan. It is one of the scariest movies of 2016. There are reports of many people going through eerie incidents in thereal life and were advised to visit priests if such activities followed. A 65-year-old man even died of a heart attack while watching the film at a cinema in Tiruvannamalai, India.
The Darkness
The Darkness is an American supernatural horror film which was released on 13th May, 2016. The film is based on actual events, about a family who visits the Grand Canyon on holiday and brings home a supernatural force that feeds on the family's fears and ultimately takes over their lives.
Lights out
Lights out is an American supernatural horror film starring Teresa Palmer, Gabriel Bateman, Alexander DiPersia, Billy Burke and Maria Bello. It is one of the scariest horror films of the year 2016 which was released on July 22nd, 2016 by Warner Bros.
Horror movies are always special because no matter how many times we get scared by something, we can still be scared by the exact same thing again.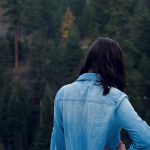 Paranormal refers to something that is not normal, and that is beyond the normal scientific belief, and it has always fascinated me to anextent. I developed akeen interest in the field and started watching movies and series related to paranormal activities.
Categories: Top 2016