Paranormal Movies To Watch Out For in 2018
Paranormal Movies to watch out for in 2018
In the recent past, paranormal movies lovers have had a fair treatment of some amazing films. From the look of things, that trend will continue in 2018 with dozens of paranormal movies scheduled to be released at different times of the year. Personally, I have been a fan of these genres of movies for as long as I can remember. I, therefore, can differentiate a great paranormal film from a mediocre. Here are some of the films to watch for in 2018.
1. The Nun
If you fell in love with The Conjuring 2, the same paranormal legend James Wan is working on another film that we hope will be greater called The Nun. As its name suggests, the film will be about a demon nun character looking to terrorize her victims. Most of the details about this film are yet to be revealed but what we can assure you is that the same writer who scripted The Conjuring 2, David Leslie Johnson is on board again for this amazing film. Even before its official release, we can tell that this is going to be a successful paranormal film.
2. Abruptio

Even though we shall have to wait until the end of May for the official release of this paranormal film, we can assure you the wait is worth it. With Kerry and Evan Marlowe as its main producers, there is no doubt that the creators of the film have invested a lot in the project. To give you a quick review, the film is about a man who wakes up one day only to find out that he has been strapped with the bomb that will explode anytime he refuses to take orders of committing horrendous crimes. However, the man embarks on a mission of hunting the person haunting him. This should be very interesting for paranormal movies lovers.
3. The Invisible Man
There are no much details to this film yet. All we know is that one of the casts is rumored to be Johnny Depp. If this is true, we the paranormal/psychological movie lovers are in for a big treat because we all know how successful an actor Johnny is. The movie will be about an invisible killer who terrorizes a nation up until his nephew decides enough is enough and pursues the protagonist. This sounds like any other movie but the fact that Universal and Johnny Depp are involved means that we can expect some twists and turns in the events. It is a movie to look forward to as Universal rarely disappoints.
The year 2018 promises to be a good year for paranormal movie lovers with very many films set to be released. While we have highlighted a few that we think will have a huge impact, the list is endless. What is more is that these films are set to be released at different times of the year means we can watch those that will be released in January as we await the later ones. This year is probably going to be the best as far as paranormal movies are concerned.
4. Perv Mom
This is strictly adult production from USA. Perv Mom is all about these naughty and sexually perverted mothers that try (and successfully do!) seduce their step-sons. Bored with having usual sex with husbands they try younger versions! It's awesome, and it's updated several times a week. Will it be a success? Based on popularity of this genre in the adult world, we are pretty sure it's going to be huge!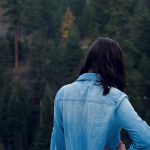 Paranormal refers to something that is not normal, and that is beyond the normal scientific belief, and it has always fascinated me to anextent. I developed akeen interest in the field and started watching movies and series related to paranormal activities.
Categories: Paranormal Movies