A Few Words
Paranormal refers to something that is not normal, and that is beyond the normal scientific belief, and it has always fascinated me to anextent. I developed akeen interest in the field and started watching movies and series related to paranormal activities.
It is years that I am watching movies, videos, and series related to the paranormal activities and have gather much information and knowledge related to the field. If you are really interested to know more about it, then you must start watching movies, but there are many things you should keep in mind while exploring about this.
As an observer of this field, I can suggest you many things. First, you may start knowing about these particular things on the internet or talking to people who are professional in this field like I did as you, of course, will need something and someone to guide you. But, you know when you feel things, you can make a better experience and knowledge out of it, but for that, you will need guidance as you need to differentiate between the normal and the beyond normal activities.
I will talk about my experience and how started knowing, identifying, and exploring the paranormal incidents. I first did a bit of research on the internet and started following a few of the paranormal investigators and made sure I keep up with them. I then searched and started watching movies based on the theme. But, again if you are about to start watching movies, keep one thing in mind just the way I did that not all the movies are based on the real incidents and some of them are just made for fun.
Later, I started researching about the movies and their real incidents and gradually I started gathering more and more knowledge about it. The most important thing that I learned and want all of you to know is that you should start differentiating between things that are not normal and that happens in day to day life. There are times that many uncertain incidents happen that are beyond any human's comprehension and only the ones having knowledge about it can realize it. So, start searching about that as well, and you can find more than thousands of videos online.
Coming down to another important thing that you should observe is the impact of the paranormal movies, activities, and incidents over an individual. I maybe an amateur in the field, but doing my research from years and if you do your research more on the impact created by an individual even after watching the movie, you can know a lot about it.
Finally, I would like to say that having a keen interest and delving deeper into it are two different things. If you really want to transform your passion into aprofession, you have done a lot of research, study things, watch movies, and know its impact on individuals and how uncertain things occur. It is not easy, and the journey has a long way and distance to cover. This website is just an attempt to make those people take their first step into the world of unknown.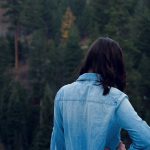 Categories: About